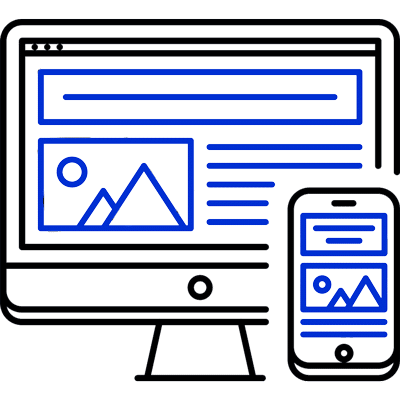 So you need a website, or maybe a website face-lift.
In today's market, simply reaching your audience isn't enough. Even a nice-looking website won't guarantee a thriving business.
As the representative of your brand, your website is fully responsible for attracting visitors with distinctive visuals, impressing them with effective messaging, and keeping them engaged throughout. "Pretty" doesn't cut it.
Besides, potential customers or clients won't be impressed by another mediocre website, and you won't either. But creating meaningful content and weaving it into a solid visual design and user experience is an elaborate process. Especially while juggling the work you already do.
Enter Ariele, a bold exception to the web designer status quo.
I choose to work with small businesses, solo entrepreneurs, and personal brands, whose potential for success depends on smart messaging and great design.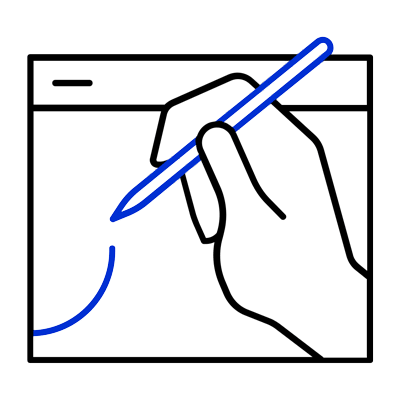 My work is grounded in the understanding that the goal is to move visitors toward action -- either by making a purchase, sending a message, downloading a piece of content, or whatever you want that first customer response to be. With a substance-before-style approach, I help merge your vision and business needs with your users' needs, to make your website as effective as it is impressive.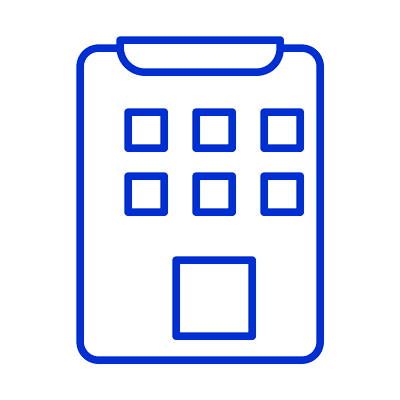 Young businesses have
great stories

that deserve

great designs

. A strategic creative process is about unfolding them both.
I work with businesses at different stages – from those that are barely emerging to ones with an established web presence. I tailor my scope of work to give you exactly what you need and nothing that you don't.
Throughout our project, I make sure you have plenty of opportunities to collaborate with me on the process, consult on ideas, and review work. After all, revisions are bound to occur, so why not make room for them? Periodically reevaluating the design direction helps you feel confident in the look and feel of your site as it materializes. I care that you feel well-informed and involved each step of the way. Most of all, I want to help make the experience of building your website as meaningful to you as it will be to your business.
A brand represents the sum of your customer or client's "gut feeling" about your company – your name, logo, visuals, language choices, personality, reputation, customer service, and so much more.
If you're just starting out or have little or no branding material, we'll spend plenty of time carefully cultivating all the explicit and implicit elements that will make up your own memorable brand. I'll provide you with the resources and support to work through the branding process, so you convey a sense of clarity, competence, trustworthiness, and relatability throughout your website.
If you've already established some of your brand language and visual identity, I help you fully create or redefine your business' identity. We'll work to enrich your language, refine your content, evaluate visual choices, or revisit any features of your brand that could be sharpened.
Exploration, research, and discovery of client niche
Gathering and evaluating key information about target users
Mentorship in verbal messaging and brand guidelines
Development of a complete creative brief
2
Designing Identity and Structure
With your developing or established verbal branding, we begin building out your visual style. We start by gathering visual information that help clarify our thinking. If applicable, I create an initial design as the foundation for future iterations. Your alternative logo(s), color palette, typography, iconography, and other graphic elements will also be developed in this phase.
Before the site design work begins, we also need to lay out your site's content structure. We work together to draft a visual sitemap that displays all the pages on your site in a hierarchical navigation structure. Once finalized, we then determine the entirety of the on-site content that still needs to be created. I review and assist with your writing as we begin the site design phase.
Styling the brand identity
Designing a visual system and patterns
Navigation and content architecture
Resources and guidance through the content creation process
3
Site-Wide Responsive Design and Development
Once the page structure has been determined, I develop wireframes that incorporate your content to ensure the visual length of content elements is properly styled. Wireframes are an important step in visually organizing content hierarchy, placement, and prioritization on a page. These are then transformed into mockups, in which the visual elements and content all come together to look like a real, cohesive website. Mockups show static representations of the layout, design elements, full aesthetic, and basic functioning of your soon-to-be site. With both wireframes and mockups, I take the time to develop representations of all key pages for multiple devices, so we plan for your site's responsive behavior on all different screen sizes.
When it comes to site development, I work with various developers who are excellent at custom coding sites to match the accuracy of the design mockups. After all development, cross-browser testing, backend integrations, and any other final touches are complete, we provide you with training so you can navigate the backend of your site and update content on your own.
Responsive design for ideal usability across devices
Custom development, intelligently coded
SEO implementation
Cross-browser testing, firewall set-up and Analytics integration
Post-launch client training
Development may also include: private (VPS) web hosting, ecommerce solutions, and ongoing site maintenance
Interested in teaming up?
An
architect of pixels

and

juggler of words

rolled into one.
Originally from Austin, now happily residing in Seattle.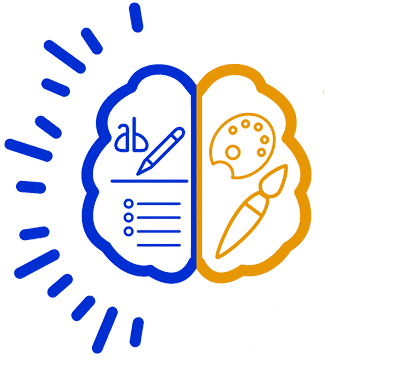 I was still a new web designer when I first came across the term content-first design. The small businesses that would contact me were usually eager for a website, but couldn't tell me much about their values and goals, and this concerned me. I knew I couldn't develop websites for unbranded companies in good faith. I couldn't give them a look that positioned them for success before they knew how they planned to achieve it. I couldn't create visual layouts without making guesses about the amount and substance of the content they might include on their site.
So I rebuilt my process around a content-first approach. I started to pinpoint the "conversation" the business wanted to be having with their customers first, before designing its visual interface or user experience. I came to see that design is truly effective only when it is shaped by the words it contains.
Any designer could take on a content-first method, but I wanted to go further and deal with written content firsthand. Most designers shy away from content work, but I was skilled with words and excited by the idea of helping new businesses design the language that went into their brand conversation. So I built out my own knowledge and resources so I could skillfully guide new businesses through the branding and content-writing process they needed.
My outlook is that design isn't just about beautiful interfaces and seamless functionality, but about visually reinforcing the message that's already there. And for me, it's about building the perfect foundation to set up a business for success.
Fill out the form and I'll get back to you with an initial questionnaire. Then we'll get together on a discovery call to see if we're well-matched for your project. For other inquiries, please email me at
yourstruly@ariele.gold
.